Adi Vashist, Co President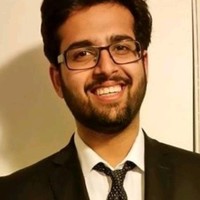 Prior to joining Rotman, I worked in Oil & Gas consulting and Investment Banking. Working in the belly of the beast, I realized there's a pressing need to work in the sustainability and impact space. After joining Rotman, I joined Net Impact and actively participated in all RNI case competitions and networking events. Over the summer, I worked in the Heart and Stroke Foundations social enterprise strategy team, on the first Social Impact Bond in public health, in Canada. I also worked on establishing an in house impact investment fund, for the foundation.
My professional interests are sustainable finance, early stage investing and entrepreneurship, with a sustainability and impact lens. When I'm not running around Rotman, you can find me at comedy and/or jazz clubs around the city!