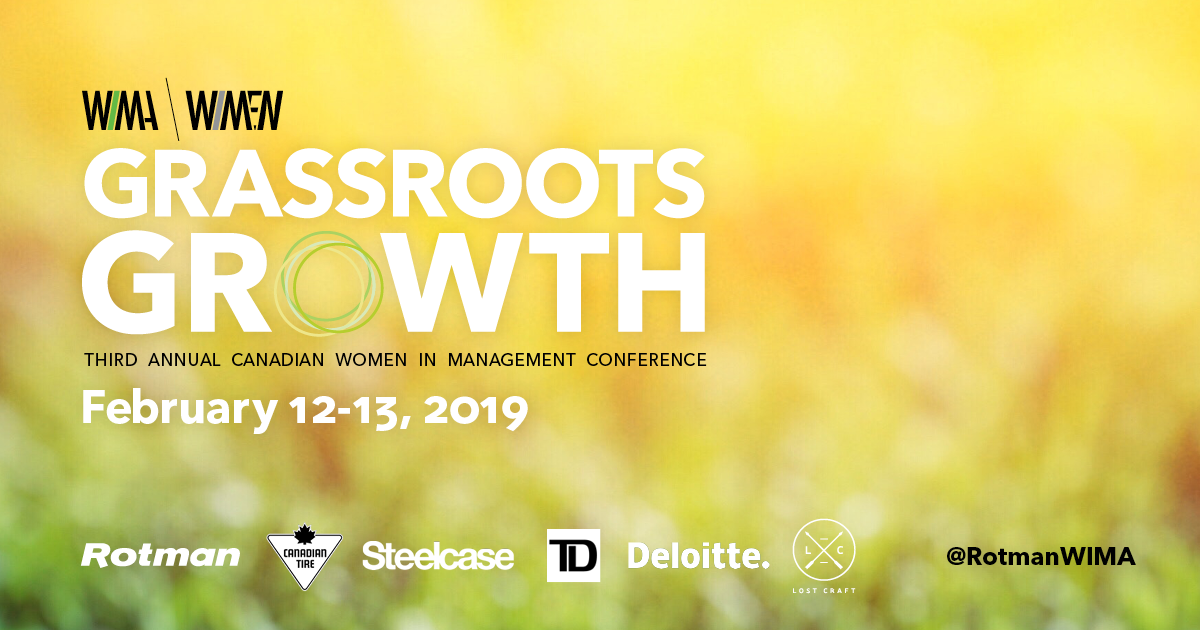 WIMA presents the 3rd Annual Canadian Women in Management Conference!
This event aims to champion the role of women in the workplace through Grassroots Growth, a bottom-up approach to achieving gender equality. This event will focus on tangible actions that people can take every day to drive change for gender equality.
Check out the photos from the event here!
Agenda