See below our past events for Academic Year 2018 – 2019!
WIMA Consulting Networking Series
WiMen: Reducing Internalized Stereotypes with Prof. Maja Djikic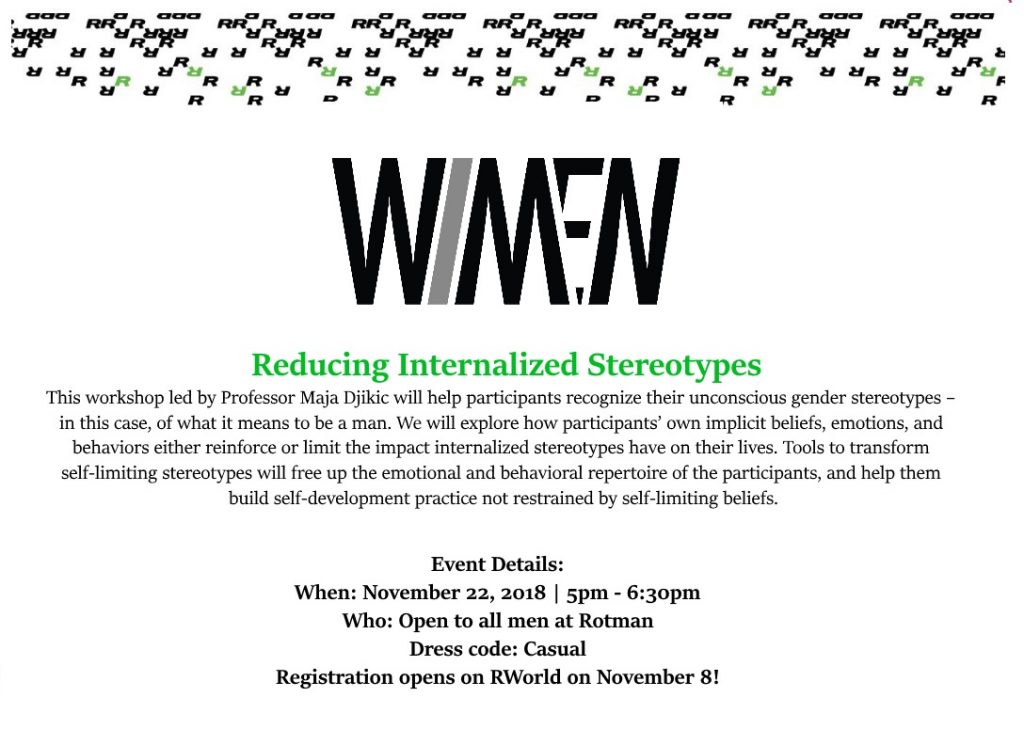 Managing Stress in High-Stakes Conversations with Prof. Maja Djikic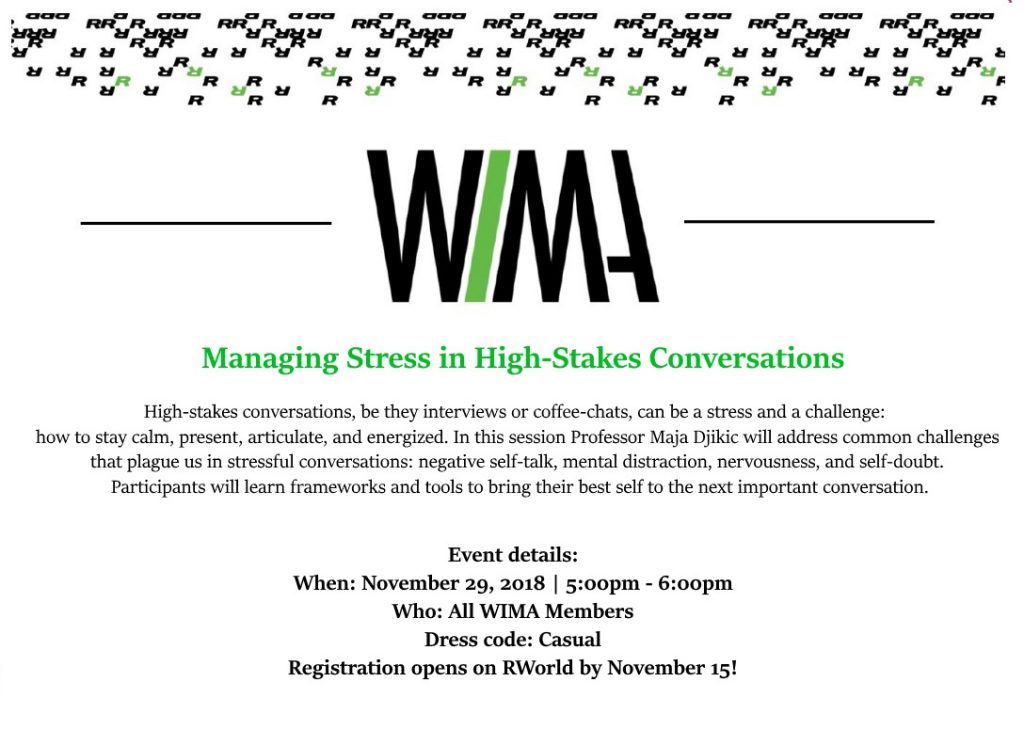 Breaking Barriers in Real Estate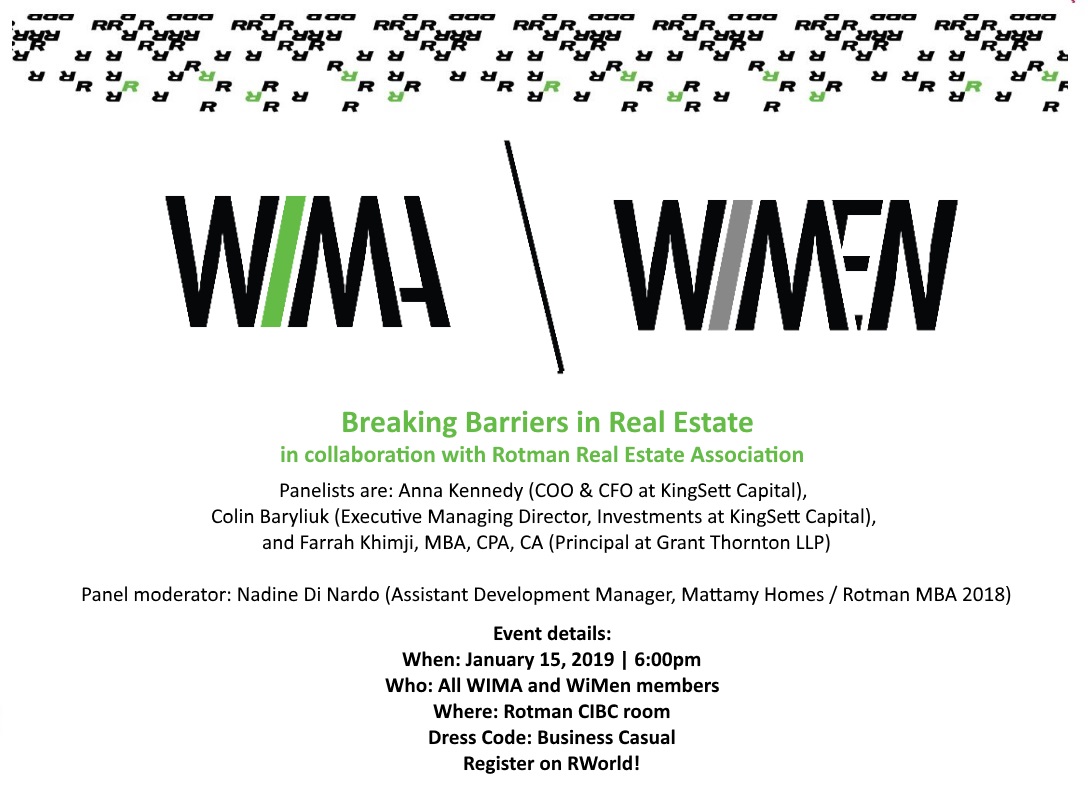 3rd Annual Women in Management Conference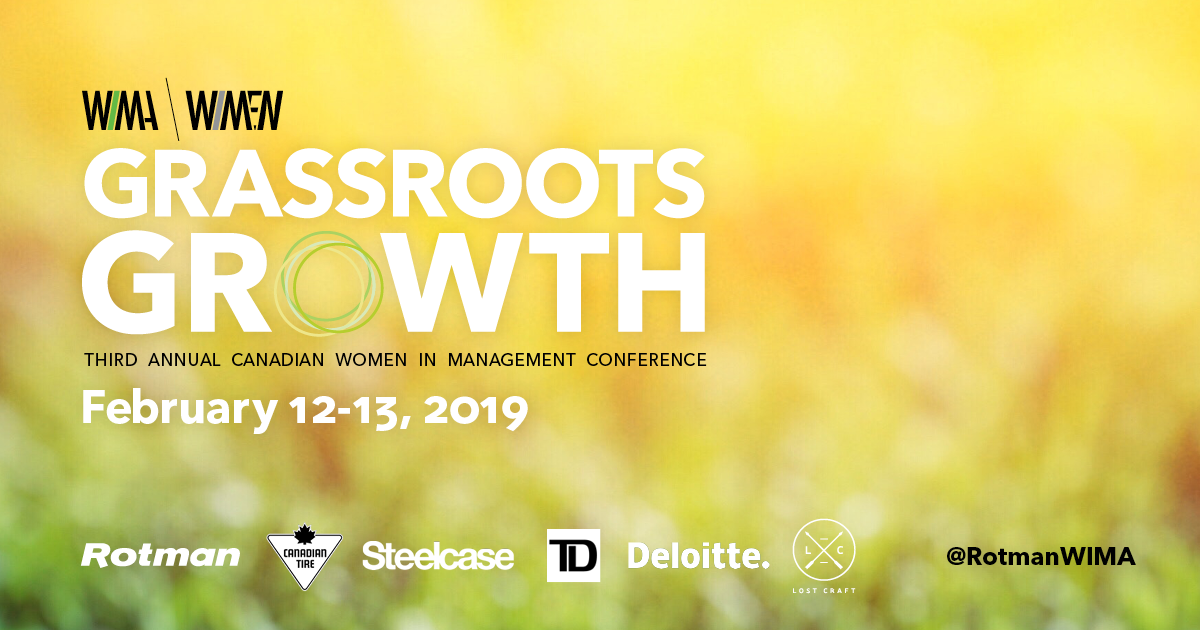 WIMA is hosting the 3rd Annual Canadian Women in Management Conference, which will run February 12-13, 2019. The conference aims to champion the role of women in the workplace, with an emphasis on our theme of Grassroots Growth, a focus on tangible actions that people can take every day to drive change for gender equality.
Students, alumni, and industry professionals of all genders are invited to attend and participate in a series of workshops, presentations, and networking activities.
Creative Women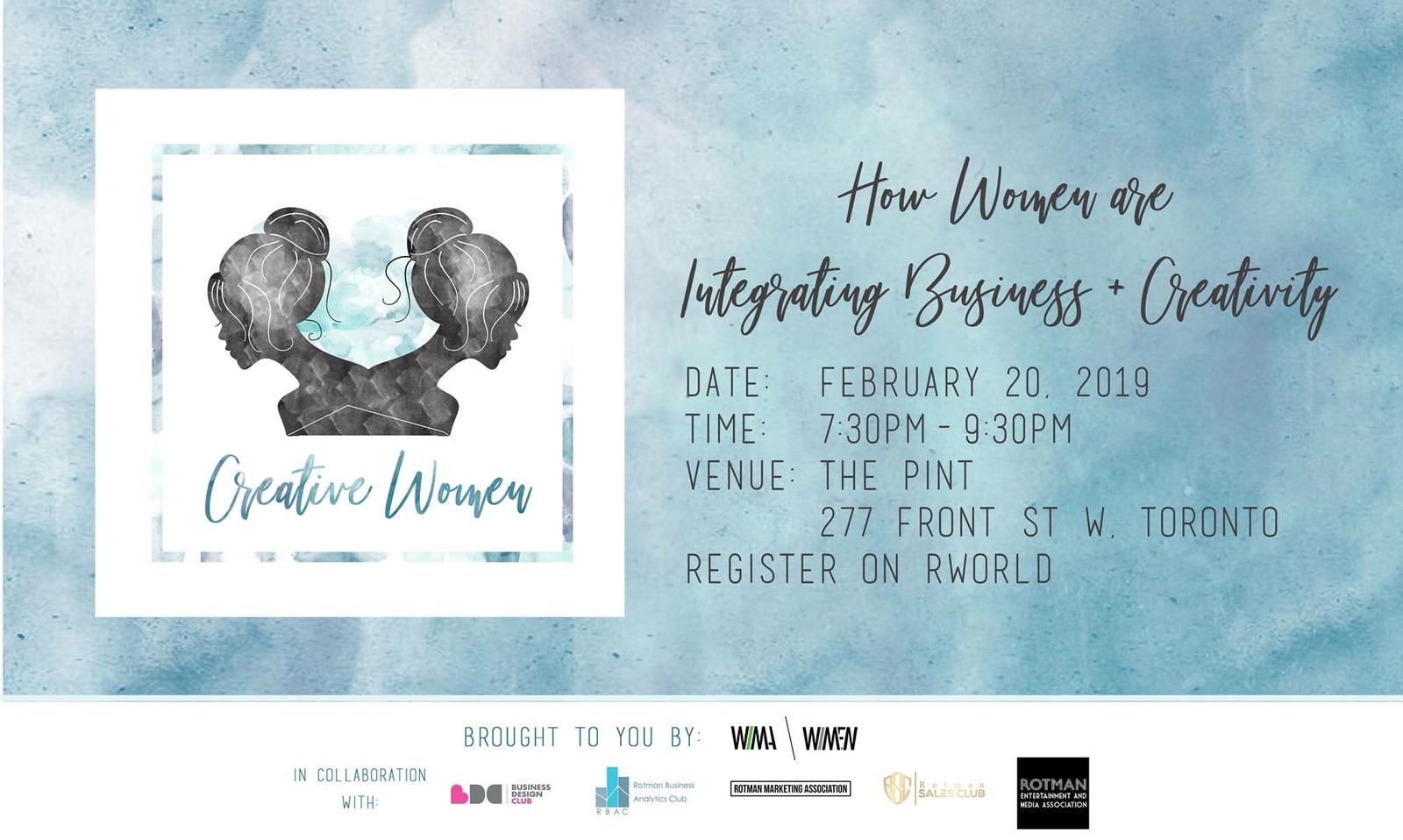 Creative Women is a panel discussion and networking event with industry professionals interested in exploring the intersection of creativity and business. We aim to create a dialogue about creativity in business and empower women to be influential in driving a creative mindset.
Register on RWorld!
The Design of Everyday Men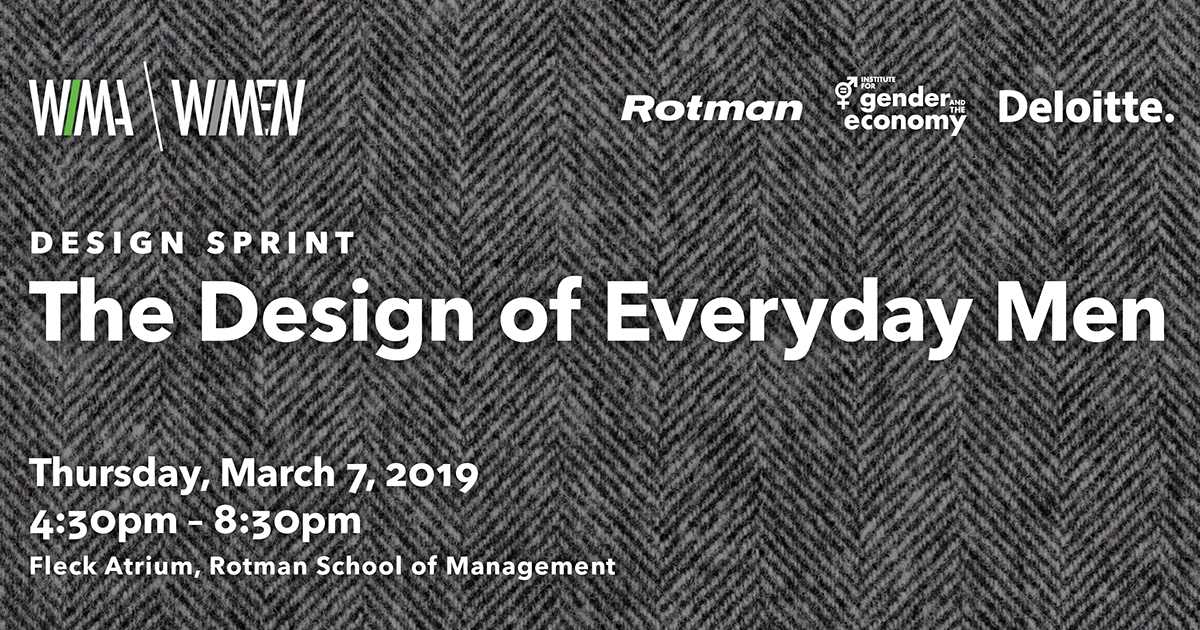 In collaboration with Deloitte and GATE, WIMA/WIMEN is organizing a design sprint to dive into what it means to be a man in a professional setting and how the changing times have realigned the attributes associated with the professional man
Open to all Rotman students!
The Design Sprint involves students forming teams of up to 4 people. Students should register individually on RWorld and register their teams at this link:
https://docs.google.com/spreadsheets/d/1BKCiVDiCoip8tXse5U8_VxoBsfd1T97b-Vex3-X7Yqo/edit#gid=0
Female Founders Symposium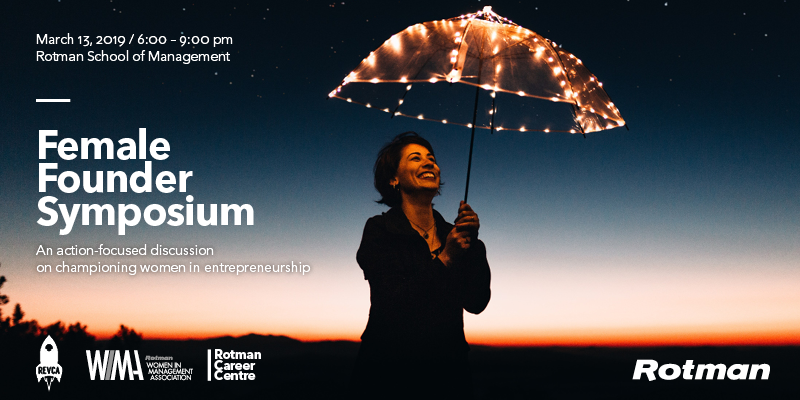 WIMA is collaborating with Rotman Entrepreneurship & Venture Capital Association (REVCA) and Rotman Career Centre invite you to the 2nd annual Female Founder Symposium: an action-focused discussion on championing women in entrepreneurship. The event includes a panel, fireside chats, and networking.
WIMA / WiMen members: register on RWorld! The event is free to join for members!
WIMA / WiMen Finale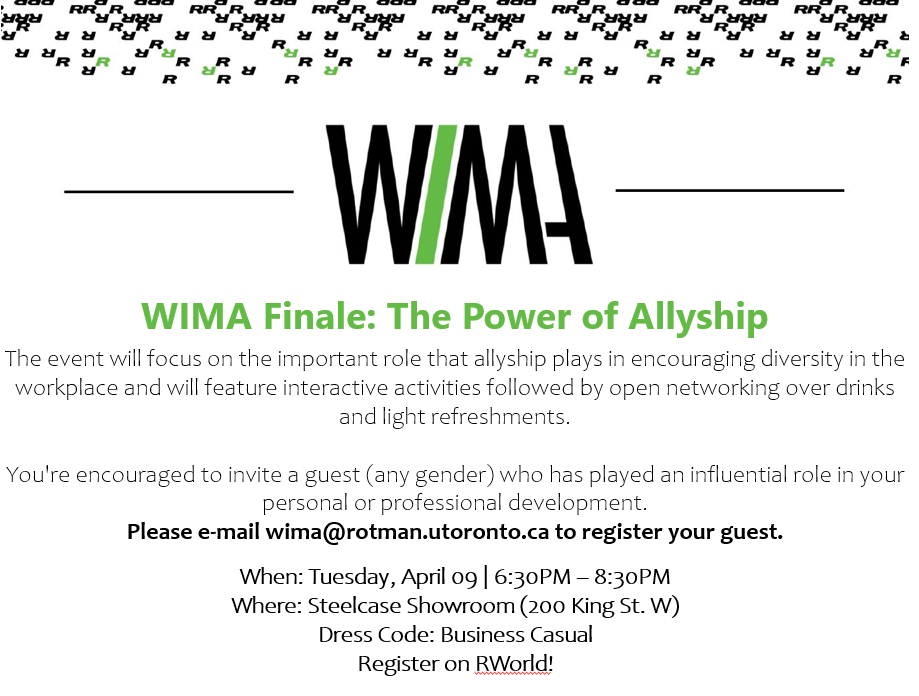 Come and celebrate a successful year for WIMA/WiMEN with the outgoing and incoming executive team, WIMA/WiMEN members, and industry partners.
Open to WIMA / WiMen members