How can we help?
Our main focus
The club aims to represent Latin America on campus, promote its business opportunities and culture, and identify potential career opportunities for our members
LABUC offers a strong and engaging community of Rotman students and alumni that share an interest in Latin America. LABUC was created in 2005 with the objective of congregating the significant number of students who were either originally from the region or whose expected professional careers were somehow linked to it. Today, we are one of the largest clubs in Rotman and organize some of the most high profile events.
Our TEAM
We are here to help. Feel free to reach out.
Paula Diniz
VP External/Internal
Alexandre Ziviani
VP Events
Patricio Vaisman
VP Communications
Luis Alberto Gianoli
VP Finance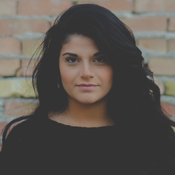 ASHLEY SIMMONS
Project Manager
Lorem ipsum dolor sit amet, consectetur adipiscing elit. Nunc dapibus, eros at accumsan auctor, felis eros condimentum quam, non porttitor est urna vel neque