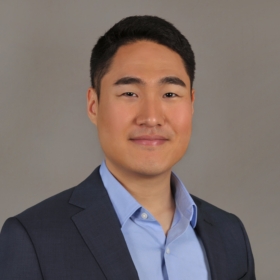 I was born in Seoul, grew up in Sydney, and Toronto has been home for the past 14 years. After graduating from the UofWaterloo with a degree in mathematics, I started my career as an actuarial associate. I've always been a person who had a lot of creative ideas and I enjoyed collaborating with others to drive meaningful change. So I decided to pursue my MBA at Rotman to hone my business acumen and explore the diverse facets of strategy and management. My interests lay in the intersection of finance and technology. In my spare time, I enjoy learning about value investing, exploring the city, and serving the community as a youth mentor. I look forward to connecting with everyone. Please don't hesitate to reach out if you'd like to connect.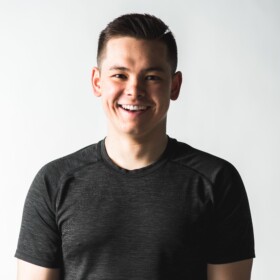 I grew up in Alberta a 3rd generation Japanese Canadian playing competitive baseball. Prior to Rotman, I lived in Ontario and completed my undergraduate studies in Nova Scotia. I am excited to learn from the incoming cohort and share my Asian Canadian perspective to help students transition to Canada. The Bank of Montreal has supported me throughout my career and education. I contribute a network of investment professional to the Rotman community. My professional aspiration mixes sports, finance and media. Please reach out and say hello if you have any ideas!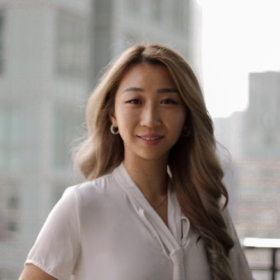 Sarah Yang
VP External, Community Engagement
My name is Sarah Yang and I'm your VP of Community Engagement! As someone who grew up here in Canada, I joined RABA to become more connected with the Asian community at Rotman. Prior to my MBA I worked as a Business Analyst at Scotiabank for their Anti-Money Laundering initiative. I spent my summer as a Product Management Intern at Momentive (SurveyMonkey) and hope to continue in this field after graduating. My tip for incoming 1st year students is to not focus on only grades/GPA but also take the time to network with your classmates, second years and alumni (remember to enjoy your experience here at Rotman in general!)
Wennie Wu
VP External, Industry Relations
I grew up in Beijing, China, went to school in the US, and have been calling Toronto home for the past 4 years. Coming from a variety of backgrounds has taught me to be adaptive and always be curious. In my first year of MBA, RABA gave me opportunities to see the Asian professional community in Toronto as well as different perspectives of the business world in Asia. This year, I hope to go down this path further and be the bridge between RABA and the new first-years.
Before Rotman, I worked in business planning and product management at Canon. This summer, I am an MBA Marketing Intern at Abbott.
Fun facts: I am fluent in Mandarin and Korean; Love to explore different Asian Cultures. Connect with me!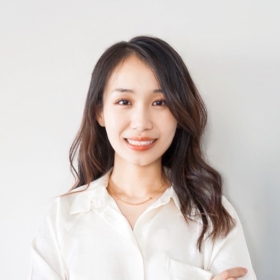 Fiona Liu
VP Internal, Strategy
In many ways, the Rotman MBA is a journey of self-discovery and one after which I want to see myself come out stronger and ready to start a new chapter of my career in earnest. Having a background working in the financial services, I developed a curious mind in further pursuing my career in strategy within this industry. Finance, Business Design and Strategy are my favorite courses at Rotman. I strongly believe in client-centric focus and especially enjoyed solving complex business challenges for organizations.
When I am not at work or school, you would find me spending time with two little evils (a seven-year-old pug and a six-year-old Scottish Fold cat). As someone who landed in Canada as an international student ten years ago, I look forward to making my every effort to create an ideal environment for our RABA members to learn and grow in Canada. Feel free to reach out to me on LinkedIn or via email!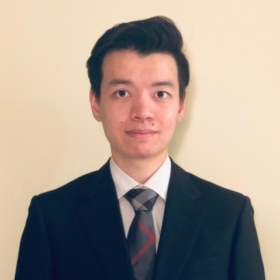 Bill Yang
VP Internal, Career and Education
Hi! My name is Bill and I am the VP of Career Development at RABA. I grew up in Shenzhen, China, and moved to Canada with my family during high school. I completed my undergrad also at UofT majoring in Mechanical Engineering, and decided to pursue the MBA at Rotman to pivot my career into financial services. I had lots of positive experiences attending RABA events and interacting with RABA members during my first year at Rotman, so I joined the club hoping to bring an even better experience to next year's incoming students and to stay connected with the Asian community.
My tip for incoming students is: Your studies are important, but also do not forget to socialize with your lovely classmates. This is a great opportunity for you to build life-lasting friendships! During my spare time, I love playing all kinds of sports and I also enjoy watching sports. My favorite sport is soccer, and I am a huge Chelsea fan. Feel free to reach out if you'd like to connect!!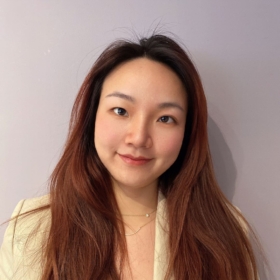 Stephanie Zhu
VP Internal, Communications
I was a Corporate Lawyer in China, working in IPOs, cross-border M&A, bond issuance, and other projects in Capital Markets. At Rotman, I have concentrated on Finance and Strategy and worked as a Project Specialist for a Canadian healthcare company during the summer. Outside of work, I enjoy blogging, reading, and walking my dog named Rice! As a newcomer and career switcher, RABA has helped a lot in my first year. And I hope to be able to help you in yours, so feel free to reach out to me on LinkedIn or via Email!