The Rotman African Caribbean Club is honoured to have an advisory board that will be instrumental to the level of excellence the club strives to reach and maintain. The esteemed members of the board will help with the tools needed to achieve set goals and objectives for the club.
The RACBC advisory board was inaugurated on 28th August 2019.
Meet the esteemed members of the RACBC board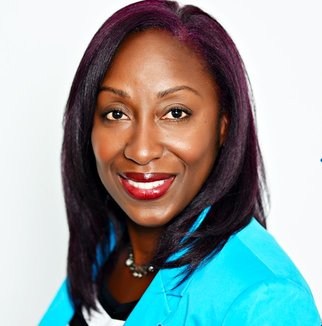 Hazel Lord is an executive management professional with a passion for everything process; designing, measuring, and improving. Her specialty is analyzing, designing and planning for change that transforms cross-functional operations to align with the organizational culture, and strategic goals.
In 2014, she started her own consulting practice (Pearl Operational Design Inc.) in which she brings more than 15 years of success in helping organizations achieve operational excellence, principles rooted in respect, discipline, commitment and continuous search for perfection, and an expansive breadth of experience in over 8 industries.
Hazel is recognized as an industry leader and has been requested to speak and present at national and international conferences.
As a perpetual learner, Hazel seeks out opportunities to learn and apply different approaches to problem-solving. She is always excited to bring people on this "education" journey. One of her major objectives is to improve the skills and knowledge of her clients so they can be efficient and effective in achieving their business goals.
A strong believer in community partnership, Hazel has been a volunteer maths and English tutor at Tropicana Community Services for 7 years, was a board member of the Ontario Alliance of Black School Educators and a STEAM instructor for the Jean Augustine Centre for young women's empowerment.
Rounding out Hazel's expertise and credentials: She holds an honours degree in Chemical Engineering from Queen's University, Kingston, Ontario and a Master's in Business Administration from the Rotman School of Management at the University of Toronto.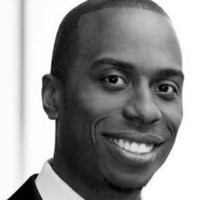 Andre is a Portfolio Manager at the Regional Municipality of Peel ("the Region") responsible for managing its fixed-income liquidity reserve portfolio (~$2.5B) and debt borrowing program (~C$1.6B).
Prior to joining the public sector in 2019, Andre spent the first 15 years of his career in the private sector taking on roles of increasing responsibility within the treasury organizations of Manulife Financial and the George Weston Limited group of companies (which includes ownership of Loblaw, Choice Properties REIT, Weston Foods and PC Financial).
Most recently at George Weston Limited, Andre was a Senior Director holding the dual-role of Assistant Treasurer, George Weston Limited and Treasurer, PC Financial. He was responsible for capital structure, cash flow forecasting, shareholder return programs and talent development within treasury at George Weston Limited as well as all aspects of the PC Financial treasury function.
During his personal time, Andre relishes time with his wife and two young children, enjoys watching and playing basketball, and has a passion for mentoring youth to reach their full potential. Andre sits on the Board of the Laidlaw Foundation, a youth-focused advocacy organization, as the Chair of the Finance and Audit Committee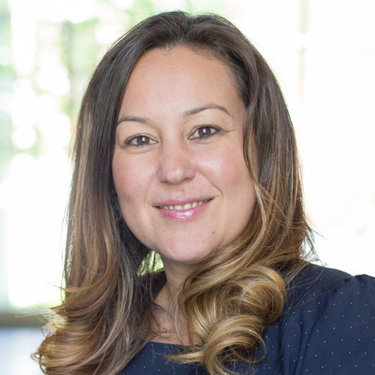 Sischa Maharaj connects employers with top talent, she is passionate about empowering students to reach their full potential and to find a meaningful career with top global firms. She is a global collaborator and key partner who is driven by innovation, loves learning from outstanding minds and businesses who make a social impact. Her mission is to find and create global employment opportunities that make our world a better place. She has worked in career services, student life and the international student centre at the University of Toronto for over 12 years supporting over 3000 Graduate and Undergraduate students. She has been recognized internally and externally for delivering outstanding results in campus recruitment, employing new immigrants, removing barriers for diverse populations and increasing paths to post-secondary education for youth who face barriers. Sischa is an active volunteer with various non-profit and diversity programs that pioneer new innovative initiatives to create meaningful diverse connections for vulnerable or under-represented groups in higher education and healthcare.  
Currently at UofT Scarborough campus, Sischa leads external relations and communications for the Management and Management Co-op Program. In her role, she leads a team that helps employers access diverse undergraduate business Co-op interns and connects industry to the classroom. Previously, Sischa was the Associate Director of BD & Client Relations at Rotman for 4 years. Her team was recognized as the #1 career centre team in 2017 achieving the highest placement rate in Canada for the FT MBA program.
Previous to joining UFT, Sischa had a 12 year career in financial services at BMO and CIBC. at CIBC, she led leadership development programs, diversity recruitment and campus intake programs. Sischa received the first ever Canadian HR Reporter individual achievement award as part of Triec's Immigrant Award.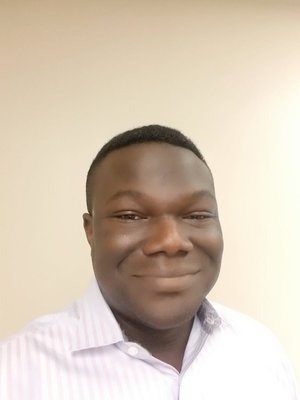 Akin is a consummate corporate finance and management consulting professional. With more than 10 years of finance and strategy experience, his career has spanned asset management, management consulting and entrepreneurship. Akin is currently a Business Advisor within the High Impact Firms advisory practice of the Business Development Bank of Canada, where he provides growth strategy advice to high-growth SME's across Canada. Prior to joining BDC, he was the Chief Investment Officer of Alphalogic Capital, a boutique investment firm he founded in 2015, which advises and invests in real estate, equities and fixed income on behalf of high net worth clients and family offices. Akin has been a senior advisor to Toronto-based marketplace technology start-up, Spaceishare Inc, with responsibilities ranging from capital raising to developing strategic growth plans. Prior to starting his own business, Akin was an investment banker with BMO Capital Markets, where he worked in the Mergers & Acquisitions and Diversified Industries groups, advising clients on capital raising, special situations, and M&A transactions. He holds a Master of Business Administration degree from the Rotman School of Management, University of Toronto and a Bachelor of Science in Business Administration from Babcock University.