Nina has a Bachelor of Arts from McGill University in Economics and Political Science. Prior to the MBA, she worked at Vanguard in Philadelphia as a Relationship Manager for high net-worth retail investment clients. She developed a passion for fostering diversity and inclusion by guiding canoe trips in Northern Canada and through work on her department's Women in Leadership group at Vanguard. She is excited to bring these experiences to WIMA and help empower even more female identifying Rotman students. Nina enjoys running, biking, camping, meeting new people, and exploring new places.
Nathalie has a Bachelor of Commerce from McGill University. Prior to the MBA, she worked at Chubb Insurance in Toronto as a Senior Underwriter for commercial clients within the Financial Institutions and Life Sciences sectors. Nathalie sees WIMA as a community space that facilitates meaningful self-development and personal growth opportunities to female identified Rotman students. Outside of school, Nathalie enjoys baking, reading, park hangouts, and exploring new restaurants.
Namrata has a Bachelor in Business Administration from India. Prior to the MBA she worked as the Client Relationship Manager for a marketing consulting firm. Namrata is passionate about women's rights and development, and volunteers for RING, a non profit that works to develop menstural health education in India. Outside of the MBA, Namrata can be found with her nose in a book or watching a movie.
VP Networks and Engagement
Supriya holds a Bachelor's degree in Information Technology and is a certified scrumaster and a Project management professional (PMP). She has over a decade of experience in Project Management, technology consulting and data analytics with leading North American banks. She is currently working with the Data analytics team at TD as a Manager focusing on business strategy, architecture and program enablement. Outside her professional commitments and school, she loves to paint, read and volunteer for community work. As a Senior Ambassador for United Way, she has successfully led the virtual fundraising campaign at TD where the proceeds went towards helping communities fight Covid.
Cyrena received her undergraduate degree in business administration which led her to work in B2B tech marketing. That experience drove her to realize her future lies in management consulting, which brought her to Roman and WIMA. When she's not in class, you'll find Cyrena reading in the park, baking, or exercising. Cyrena's goal as a WIMA executive is to further engage male allies in club events so they might take these learnings into the workplace after Rotman.
Dhruvi pursued a Bachelor of Engineering from India. For the past 5.5 years she has been invested in entrepreneurship. In 2015, she co-founded an Ed-tech and HR-tech platform to help students in India connect with employers to land meaningful internships. She also volunteered for a not-for-profit for 3 years, teaching values and English to children of fisherwomen. Post-MBA she aspires to work as a strategy consultant in a fast-paced and creative environment. She believes in the power of WIMA to empower women and to set a foundation for success. Outside of work, you'll find her painting, cooking or watching her favourite show.
Alisha holds a Bachelor of Engineering from India. She started out her career as a Software developer. Prior to starting her MBA at Rotman, she worked in marketing in an e-commerce grocery start-up in India. She views WIMA as a space that facilitates conversations and connections, a space that allows us to share experiences, and finally, a space that helps us find support and inspiration as we journey through the MBA and beyond. Beyond academics, you'll probably find her exploring a new trail in the city, running or eating dessert!
Simone holds a Bachelor of International Relations and a Post-Graduate degree in Innovation and Strategic Design. She started her professional journey in the UN, later going into the financial sector and tech startups in the Operations, HR and Technology areas. Before joining the MBA, Simone worked as a Product Manager in an HR-Tech powered by artificial intelligence. She is passionate about solving complex problems with technology, learning about gender matters, live music, comedy specials, politics, practicing yoga and all things cats and dogs.
Fabiola holds a Bachelor of International Business from Mexico. Prior to the MBA, Fabiola was busy discovering her love for marketing and innovation as a brand manager at Danone Mexico. Leading female-focused brands in a country with prevalent gender equality issues, Fabiola developed a passion for pursuing and sparking gender conversations. When she first came to the MBA, she found in WIMA a collaborative and supportive community that helped her through the difficulties of transitioning to a new country during COVID – she hopes to continue to build such a community. In her spare time, you will find her listening to true crime podcasts, biking through the city and hunting for new stand-up comedy specials.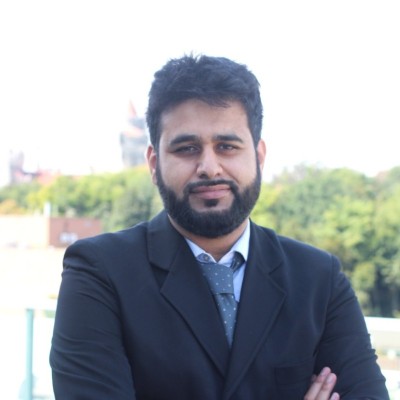 Bilal holds a Bachelor of Arts, majoring in political science and minoring in sociology. After undergrad, Bilal decided to switch paths and become an entrepreneur. He started his own translation and transcription business and spent 6 years building his company before deciding to return to school to pursue an MBA. Bilal has also started a non-profit to encourage sufferers of various mental health issues to keep fighting and seek help. In his personal life, Bilal has seen the effects of patriarchy on his communities and this has inspired him to learn more about gender equality so that he can help empower those around him. He feels as if WIMA/WiMen is one such avenue that can help in this regard and he is excited for the year ahead.
Danny holds a bachelor's degree in Mechanical Engineering and is a licensed professional engineer. Prior to joining Rotman for his MBA, Danny had dedicated his career to the enhancement of public transit infrastructure in the city of Toronto by taking leading roles in large-scale transportation projects such as the Eglinton Crosstown LRT. Danny has joined WIMA/WIMEN with the goal of increasing participation, learning, and self-discovery for men. He believes in the power that allyship can bring in driving change and enhancing equality in the workplace and the community. Outside of school, Danny loves to watch movies, play video games, and play golf with friends.