3nd Annual Rotman Sustainability Conference
March 25th, 2021 11:15am - 3:30pm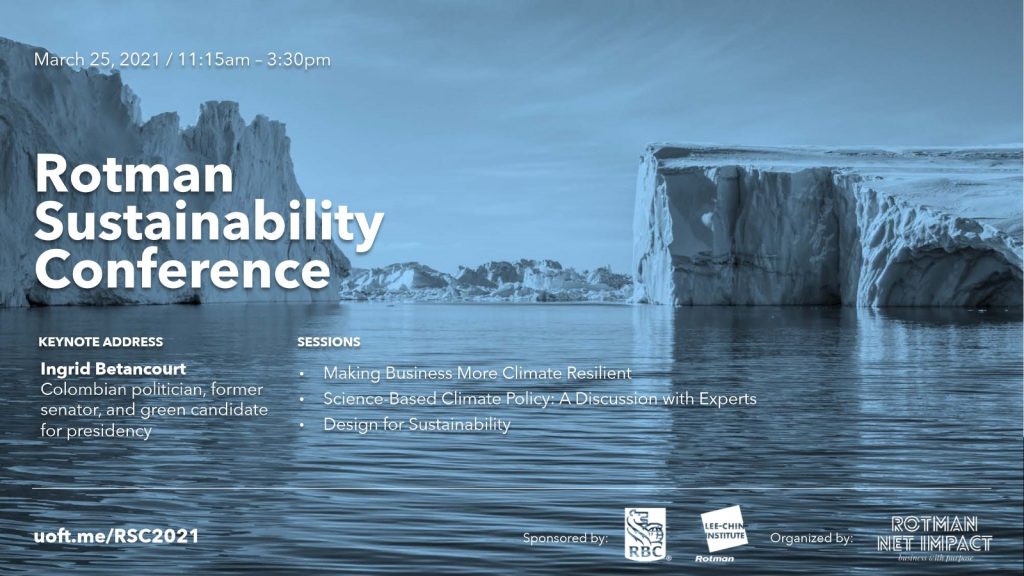 The Conference hosted by Rotman Net Impact club will focus on key trends in sustainability and social impact. Students from peer business schools in Canada and around the world, and professionals interested in sustainability and social impact are invited to participate in the event.
This year's event aims to drive the discourse on sustainability and climate resiliency in the post-COVID-19 era through the lens of government policies, big corporations, and enterprises. Participants will also learn to develop sustainable solutions using business design and innovation techniques during the event.
Ingrid Betancourt is a French-Colombian author and freedom fighter. She founded the Colombian Green Party Oxygen in 1998 and was abducted by a Colombian guerrila group as she was running for presidency in 2002. She was held hostage in the Amazonian jungle for more than six years and rescued by a military operation. Ingrid Betancourt became an image of courage and resilience.
After her liberation, Ingrid was awarded the french Legion d'honneur, the Spanish Prince of Asturias Award, and was nominated to the Nobel Peace Prize. She has devoted her time to promoting human rights.
Moderator: Richard Blundell
Panelists: Brian Lawson (Vice Chair, Brookfield Asset Mgmt.) – Frances Edmonds (VP Sustainability, HP) – Apala Mukherjee (BASF)
Moderator: Laura Doering
Panelists: David Goodrich (US-based Climate Scientist) – Peter Thorne (Irland-based Climate Scientist)
Held in collaboration with Business Design Initiative at Rotman School of Management
Host: Olga Semenovych (Partner at Groundswell Projects)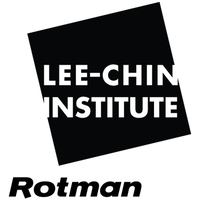 The 2nd annual Rotman Sustainability Conference will provide students with the opportunity to learn about diverse careers with meaningful social and environmental impact. Students and industry professionals will have the opportunity to learn from and network with leading professionals working on key issues in social innovation, sustainable finance, clean tech, and transitioning Canada to a low-carbon economy.
Problems like climate change and income inequality require action from all sectors of our society. In a keynote address and four panels, we will discuss the role of businesses and organizations in addressing urgent, complex issues including climate change, income inequality, and social justice. Through challenging questions and difficult discussions, we hope to provoke meaningful conversation and inspire action.
It is our particular goal to prioritize the voices of BIPOC, women, and non-binary individuals, and to introduce conversations about how we at Rotman can/should be more ambitious in our definition of and quest for impact.
Lunch and coffee will be provided. The conference will be followed by a networking reception, where snacks and drinks will be provided for all attendees.