Healthcare is an area with significant management challenges and plenty of opportunities. Majoring in Health Sector Management will help ensure you are equipped to thrive in this demanding sector. 
Major in Health Sector Management
​Completing your Major in Health Sector Management requires the completion of three of four core courses as part of your electives. In addition to these core courses, there are over 20+ electives that would supplement this major.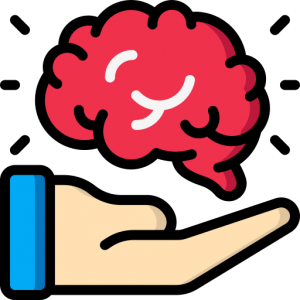 RSM2020 Health Sector Strategy and Organization
This course provides an overview of the central issues in the management of healthcare organizations and healthcare systems. This includes developing a working knowledge of the key facts about our healthcare system. The topic areas to be covered in this course may shift in emphasis from time to time, based on current debates in the health sector, but will typically address key areas such: as understanding the Canadian health sector (with comparisons to systems in other industrialized countries); comparing and contrasting various integrated healthcare delivery systems; the role of professions vs. occupations in healthcare organizations; the unique challenges of managing multiprofessional organizations, knowledge creation, management and diffusion in healthcare organizations; patient-centred care; issues related to patient safety and quality improvement; and managing change and transformation in healthcare organizations and systems.
RSM2083HS Healthcare Innovation
In this course, students will gain a "state of the state" understanding of the health innovation landscape in Canada and globally, a landscape that is changing monthly as healthcare is in the midst of radical change on multiple fronts.  The course will cover the following key topics:
Health Innovation Fundamentals – Context for this course including Why? -The Innovation Imperative – for patients, clinicians, health systems and governments/economies; What Health Innovation Is (and is not), Types of Innovation, including a deep dive on Christensen's disruptive innovation theory
Future of Health Innovation (and Enabling Technologies) – where health and healthcare is going (trends, shifts); how and where exponential technologies are enabling new business models that were not previously possible; how health innovation itself is evolving
Health Innovation Actors – Understand the Landscape and implications of Health Innovation from Key Lenses: Patients & families, Providers/health workforce, Delivery Organizations, Health Systems, Industry, Startups, Academia, Government, New Entrants and more.
Barriers to Health Innovation – systemic policy, technology, business models, data flow, and other barriers to health innovation adoption at scale; how managers navigate them; how system innovators tackle these barriers
Organizing for Innovation – different models that complex health organizations are adopting in order to build capacity to lead innovation in the new health economy
Health Innovator's Toolbox – The key tools, methodologies and practices that health innovator's deploy in their work, whether they are startups, incumbents, or new entrants, public or private, or nonprofit.
RSM2017HS Pharmaceutical Strategy
The course will provide institutional background about global pharmaceutical firms and the pharmaceutical value chain, as well as current strategic and policy challenges and opportunities that people face along the pharmaceutical global value chain. Key topics discussed covered include research intensity, extensive and complex marketing, market access investments, close ties to the healthcare system, and the critical role of government regulations and policy. The course takes a strategic perspective on the industry, focusing on critical decisions that managers and other actors must take as they carry out their day to day jobs, seeking to gain both short term performance and long term competitive advantages. Key areas covered include pharmaceutical pipelines and the commercialization process, including pricing, market access, reimbursement, promotion, differences among market segments, and competition between generics and proprietary products, all while considering the management of inter-firm relationships such as pharmaceutical alliances and acquisitions.
RSM2059HF Healthcare and Life Sciences Consulting: Field Application
This course will expose you to the craft and process of management consulting, and will further develop your leadership and team effectiveness skills.  Through in-class sessions you will learn about consulting from 3-4 senior consulting leaders, who will also serve as coaches for student teams.  Working directly with clients on a consulting engagement, students will learn how knowledge must be adapted to fit real problems and opportunities.
The field application takes the form of a consulting project in a real health or life sciences organization.  As part of the course, you will experience the "art and science" of consulting through hand-on experience, applying the functional skills and tools learned in previous coursework to:
Frame client-defined issues in ways that make them tractable;
Identify feasible but creative solutions in complex organizational settings;
Deliver a practical recommendation and beginning to influence its implementation
More Informaton Abour the Major
And leverage all of the resources the HMA has available for its members