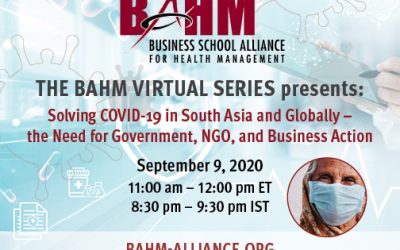 September 9, 2020 | 11:00 am – 12:00 pm ET | 8:30 pm – 9:30 pm IST Co-hosted with the Rotman School of Management, University of Toronto, in partnership with the Centre for Management of Health Services, Indian Institute of Management Ahmedabad (IIMA) Register here:...
read more
Subscribe to our newsletter to keep posted with HMA!
There is a lot happening in healthcare and HMA.
Don't miss a thing!
And take advantage of all of the resources the HMA has available for its members