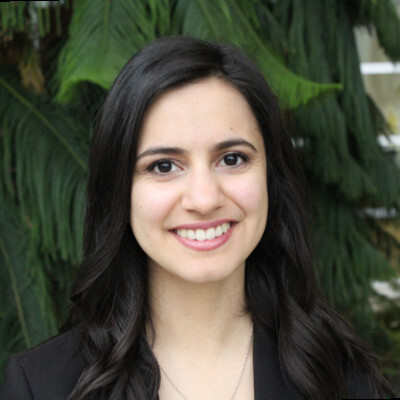 KIMIA KHOE
PRESIDENT
Kimia is currently a 2nd year full-time MBA student and she completed a Bachelor of Life Sciences from Queen's University and a Master of Public Health from McMaster University. She previously worked as a Research Manager at Unity Health Toronto, managing health services research projects focusing on people experiencing marginalization, such as people experiencing homelessness and people who use drugs. This summer, she completed an internship in program management at a biotech firm in Silicon Valley, working on product strategy projects that aim to maximize the clinical and commercial value of an oncology drug. She is passionate about innovation in health care, systems integration, and building partnerships to create positive change. Outside of her professional career, Kimia enjoys traveling, baking, and reading
ADEDAYO
 VP- Engagement
Adedayo is an experienced strategist with expertise in brand management, market analysis, and data-driven insights. He is currently in his second year of the MBA program and serves as the VP Engagement of the Healthcare Management Association. He holds a Masters degree in Environmental Toxicology and Bachelor degree in Biochemistry.Adedayo has worked for Bayer Pharmaceuticals in Canada and Servier Pharmaceuticals in Nigeria, where he achieved remarkable results, including revenue growth, increased market penetration, and successful product campaigns in roles such as Strategy, Sales, and Product Management. Apart from his professional work, Adedayo is actively involved in community initiatives and volunteers for health-related activities. He enjoys networking, traveling, table tennis, and chess. With his strong background in business and a passion for innovation, Adedayo is set to make a significant impact in the healthcare industry and beyond
GUNJEET MADANN
 VP- 
Gunjeet is a family physician with a deep-seated passion for blending healthcare with technology. With four years of hands-on clinical experience, Gunjeet brings a personal touch to patient care. Currently pursuing an MBA at the Rotman School of Management, University of Toronto, she's eager to further explore opportunities at the intersection of healthcare and tech. She has previously also worked at a health-tech startup in India where she worked on optimising the delivery of AI based healthcare.
HANSIKA
Hansika is a M/E MBA 2025 candidate at Rotman with an undergrad from McMaster University in Biology & Psychology and a Certification as a Med Lab Tech. She has been elected to represent the Health Management Association for 2023-2024 as the VP of Education. Hansika currently works as a Med Lab Technician at the University Health Network in Toronto and has over 10 years of work experience in healthcare in Ontario. Recently, she has taken on the role of the MLA Exam Panel Chair at the CSMLS as she believes experienced professionals should lend a hand to shape the future of the healthcare workforce. In her free time, she likes to travel (explore other cultures and cuisines), explore nature and give back to the community through mentorship opportunities. 
KA Ho Choi
Ka Ho Choi completed his Doctor of Pharmacy degree from Temple University in the US. He has worked as a pediatric pharmacist for the last 6 years, where he helped other healthcare professionals and patients by providing information or recommendations regarding medication selection, dosing, lab monitoring, and administration. 
Ka's interest includes traveling, binge-watching tv shows or movies, playing video games, and going to theme parks. His goal is to work in the pharmaceutical sector upon graduation, but he is also interested to explore healthcare management, strategy or marketing
PRIYA
Priya holds a Bachelor of Science from the University of Waterloo and a Master of Science in Occupational Therapy from the University of Toronto. Through her experiences in the healthcare and human capital industries, she has honed her expertise in integrated disability management, organizational health and wellness strategy, and employee relations. In her current role as a Disability Management Lead, she is creating a wellness strategy and managing a disability program for her organization.
During her spare time, you will find her at spin class, reading, or planning her next trip!
SHROUQ ELSALHY
Shrouq is a 3rd year MEMBA student who's passionate about helping patients. She is interested in building strategies to fill the gaps in healthcare with a focus I pharmaceuticals. She is energized by providing pharmaceutical care to more patients and finding the right product to each patient. In her current role as a  Marketing Associate at a pharmaceutical company, she helps building brand strategies to work with different stakeholder on making products more accessible. Prior to the MBA she worked in Pharmaceutical sales  and marketing and also as a pharmacist.  
Apart from the MBA, she's involved in community activities and patient societies. She loves swimming, reading and walking